Triple Looper - three-channel True-Bypass-Looper
The Triple Looper is a three-channel True Bypass Looper based on the Single Looper with a variety of usecases.
It's basically three Single Loopers in one enclosure.
Use the Triple Looper to switch:
3 effect loops
2 guitars, 2 amps and 1 effect loop 
1 tuner and 2 effect loops
3 Guitars and 2 amps
and much more...
With internal mini-switches, you can choose the LED brightness in 2 levels and choose whether the LED is off in the disabled state of the corresponding loop or shines blue - super handy if you use one loop as an A / B switch (to switch between two guitars or two amps).
With second 9V socket, you can forward power to another pedal and waste no output on your multi power supply.
Dimensions (enclosure):
112 x 60 x 31 mm
All Looperwerk True-Bypass-Loopers are completely passive - they work without a power supply (except for the LED) and are not programmable.

Some usecases: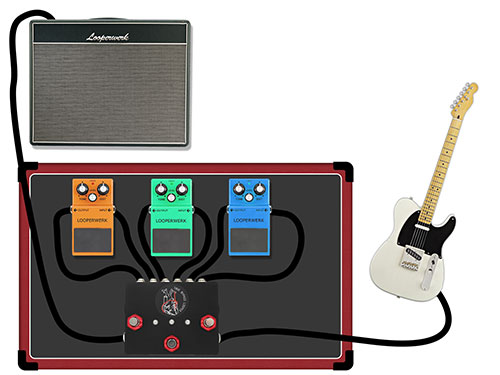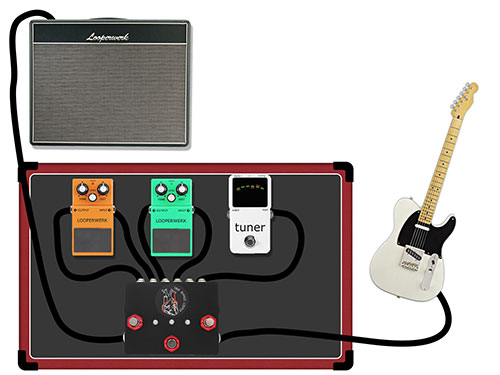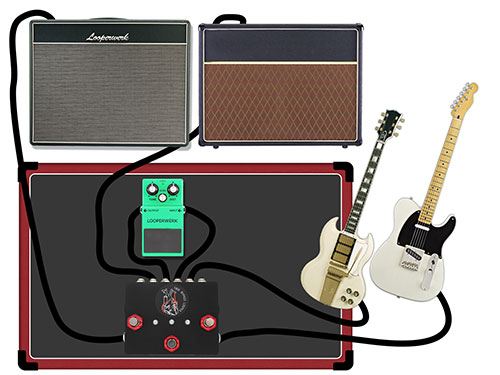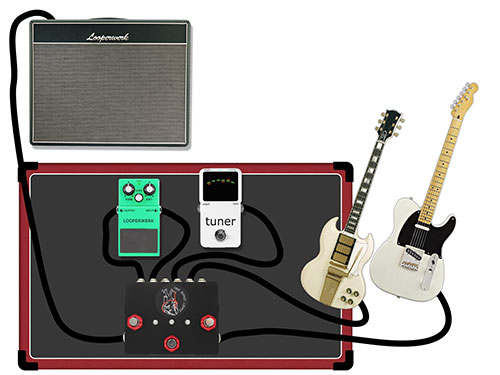 ---